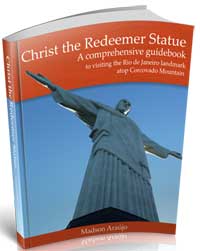 Before traveling to Brazil, you will definitely need information about Christ the Redeemer statue on Corcovado Mountain in Rio de Janeiro. For a comprehensive visit to the statue you will need not only practical information to avoid hassles but also historic details, which will enrich your visit to probably the most famous Jesus statue in the world.
You can read all the important and updated information about the statue in Christ the Redeemer Statue – An Informative Guidebook to Visiting the Rio de Janeiro Landmark atop Corcovado Mountain. 
Basic Information about Christ Statue (quick facts)
► Year of construction: 1931
► Time of construction: about 5 years
► Location: atop Corcovado Mountain
► Statue's height: 38 meters (125 feet), including the black pedestal
► How did the statue get there: was built on site (you can read detailed information on that in the Christ book mentioned above — click on the link).
How to get to Christ the Redeemer Statue
The statue is close to the neighborhoods where most tourists stay and where most hotels are situated: Copacabana, Ipanema, Leblon, Leme, and Santa Teresa. You can either take a taxi, a bus, or the subway to the train station where you board the little train that travels along the forest until it gets to Christ the Redeemer statue atop Corcovado Mountain.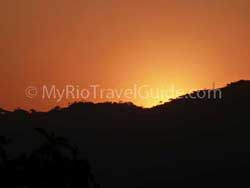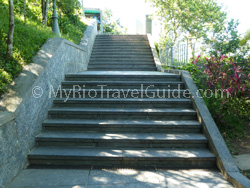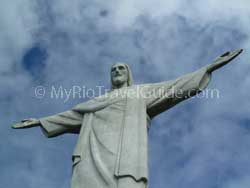 How long can you stay at the Christ the Redeemer Sanctuary
You can stay as long as you want until closing time (about 6:30 p.m.). However, since Rio de Janeiro has so many other attractions, most visitors stay about 40 minutes, then move on to see other places of interest.
How safe is Christ the Redeemer area
That's an information most tourists are eager to get. No worries, the Corcovado summit where the Christ the Redeemer statue is located is 100% safe.
There is much more relevant information that will make a whole lot of difference during your visit to the statue: how to avoid standing in lines, best day to go, how to check the visibility out before leaving your hotel, and much more. Get all these answers and many others in Christ the Redeemer Statue Book - A Comprehensive Travel Guide to Visiting the Rio de Janeiro Landmark atop Corcovado Mountain.
Read related articles:
---