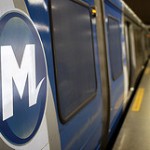 The subway ("metrô", in Portuguese) is the safest mean of transportation in Rio de Janeiro (at any time). The underground is clean and reliable, but more expensive than buses (single-trip fare is R$3.20; US$1.60; €1.40).
The major drawback of the Rio de Janeiro subway is not the higher cost (no pass or discount at all for tourists or locals), but the fact that there are only two subway lines – with very few stations conveniently located near tourist attractions the most travelers want to see. Needless to say that understanding the Rio de Janeiro subway map is very easy.
Be aware that the subway also gets crowded during rush hour on weekdays. Operating hours: 5 a.m. – midnight Mon – Sat, 7 a.m. – 11 p.m. Sun/holidays. Rush hour: 8-10 a.m., 4-8 p.m. on weekdays (except holidays).
Districts and neighborhoods (that matter to tourists) in Rio de Janeiro that you can get to by taking the subway:
Copacabana Beach (Not right on the beach — you need to walk 7-10 minutes)
Ipanema Beach
Botafogo, Flamengo, Largo do Marchado, Catete, Glória, Lapa, Centro, Cidade Nova, Praça Onze and Maracana
Tourist (or not touristy) attractions you can visit by taking the subway:
Colombo Café (Centro [downtown] Station)
Metropolitan Cathedral (Centro [downtown] Station)
Municipal Theater (Centro [downtown] Station)
Museum of Image and Sound (Copacabana Station)
Copacabana Fort (Copacabana Station)
Flamengo Park — great on Sundays and holidays (Flamengo Station)
Republic Park (Catete Station)
Maracanã Stadium (Maracanã Station)
Cinelândia (officially Praça Marechal Floriano (Cinelândia Station)
Glória Church (Glória Station)
Glória Hotel (Glória Station)
Santos Dumont Airport (20-min. walk from Cinelândia Subway Station — not good at night/weekends)
Saara Market (Uruguaina Station)
Royal Portuguese Reading Room (Uruguaiana Station)
Bar Luiz (Carioca Station)
São Francisco Church (Carioca Station)
São Bento Church (Uruguaiana Station)
Sambadrome (Praça Onze Station)
Fine Art Museum (Cinelândia Station)
Rio de Janeiro City Parliament (Cinelândia Station)
Rio de Janeiro National Library (Cinelândia Station)
To have a great time in Rio de Janeiro and in Brazil you need more than just information on subway, taxis and other means of transportation. For a comprehensive, practical and updated source of travel information on Rio, get a copy of My Rio Travel Guide – The Essential How-To Visitor's Guide to Rio de Janeiro.
---