My Rio Travel Guide: An e-Book Written and Frequently Updated by a Rio de Janeiro Native!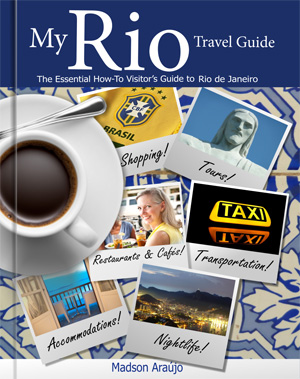 Rio de Janeiro is a spectacular and unique city to visit. It is rapidly becoming one of the most popular, safe and unforgettable travel destinations.
The city has plenty to do and see, but to experience the best Rio has to offer you will need expert advice, an insider's travel guidebook such as My Rio Travel Guide, the cool guide to Rio de Janeiro.
What can you expect from
My Rio Travel Guide?
→  Written by a Brazilian who lives in Rio de Janeiro
I am Madson, the author of this e-book. I live in Copacabana, Rio de Janeiro, right near the places and services I recommend in my own book. As a result, I regularly verify the service providers listed.
How do I verify them? As a professional tour guide, I take visitors every week to the classic tourist landmarks listed in the book. And as a local, I go quite frequently to the same off-the-beaten path sites recommended in the book.
Bottom line: I go to the places related to my professional life (tourist places) as well as to my personal life (non-tourist places). Both are in the book!
→  Up to date information
My Rio Travel Guide is only available as an e-book (PDF format). This is so that I can edit and update the guide frequently — as frequently as I detect an important update.
Rio de Janeiro is an exotic city, ever-changing; having an updated guidebook is essential for the first-time traveler. Warning: Most print travel books are updated every 2 years!
→  Extremely practical and straight to the point
A very concise guidebook; there are many tips and practical information that only an insider that lives in Rio de Janeiro can offer. Most travel guides have too many pages, with too much information and too many options. A busy traveler cannot absorb it all.
---
IMPORTANT UPDATE:
I apologize but the sales of the e-books My Rio Travel Guide, Christ the Redeemer statue and Sugar Loaf has been indefinitely discontinued due to my lack of time to update the content.
---
What do you get from My Rio Travel Guide?
→  The Top 16 Attractions: a detailed (yet also concise) itinerary to easily visit by yourself popular sites and well as the off the beaten paths.
→  Nightlife: join locals on the popular Brazilian music scene night after night.
→  Sleep: a brief list of recommended and well-located hotels, Bed & Breakfasts, and hostels.
→  Eating: recommended restaurants and cafés where locals go.
a. List of the most popular and must-try foods and beverages.
b. Visual guide to beef cuts: what to eat at a Brazilian steakhouse.
→  Shopping: the top 25 souvenirs, including where to buy them and how much to pay.
→  Travel: comprehensive and current information on how to travel on your own within Rio de Janeiro.
→  Safety explained: understand why Rio de Janeiro is much safer now than it was in the past. Also, learn what to do and not to do in certain situations.
Read this comment I have accidentally found on a TripAdvisor forum on Rio de Janeiro, Brazil…

---
View photos of what you might see with your own eyes with this Rio de Janeiro Travel Guide in your hands…
Click on the first photo to enlarge it. Then, press the right arrow key to browse all pictures.
---
Table of Contents of My Rio Travel Guide e-book

Chapter 1 –
Safety in Rio de Janeiro
You may be one of the travelers who are worried about your personal safety during your stay in Rio de Janeiro. It's a natural worry as Brazil has gotten a (bad) reputation of being potentially unsafe to travel to.
But, is that so nowadays in Rio? Are the latest travel warnings and alerts valid? What the local government has been doing to increase public safety and improve the records?
The first chapter of this travel guide demystifies the "dangerous Rio" rumors, telling you about conditions as they actually exist, with useful tips. How safe is Rio de Janeiro for tourists? How often does violent or opportunistic street crime against tourists happen? What are your chances of getting mugged or robbed in Rio?
Increase your personal safety and feel safer in Rio by reading this chapter and applying the recommended safety rules to stay safe. Read the common-sense hints and tips on not being a walking target for thieves and pickpockets. Learn to naturally avoid the bad areas in Rio de Janeiro and have a fabulous time in this fantastic Brazilian city.

Chapter 2 – Transportation
Using the safest forms of transportation is of paramount importance for your safety while travelling around in Rio.
What to use: taxis or public transport such as buses and underground subway? Any good? Or an organised guided tour with your very own personal tour guide? Or yet a private driver on a bullet-proof car followed by another vehicle with bodyguards?!
The second chapter of My Rio Travel Guide offers a valuable overview of the various transportation options – which taxis to take, how to travel from place to place in Rio de Janeiro, and how to select from the transport alternatives at the airport (arriving and departing taking into account the heavy traffic congestion on the way).
These are the points covered in this e-book chapter:
Taking taxis in Rio
Are taxis safe in Rio? Are the taxis fares regulated by law? How much does the average cab ride cost? Are fares per person? Are taxis metered? Is there room for big bags and suitcases?
Can you hail a cab? Which taxi to use: pre-paid radio special taxi, regular yellow taxi, tourist taxis, hotel taxis? Any reliable taxi company?
This chapter also features a Brazilian Portuguese basic phrase guidebook to communicate with your taxicab driver (as most cabbies don't speak English or Spanish). Or, skip the phrase guidebook and hire the English-speaking driver listed in this Rio travel book.
Travelling by bus in Rio
Is there a bus pass for tourists? Are there routing and timetable information at the bus stops? What time are the buses crowded? Are the public city buses safe at night?
Helpful tip: one of the best ways to go to nearby beach towns (such as Buzios and Paraty) is by using the intercity bus service. Buses can be taken at Rodoviária Novo Rio (Rio de Janeiro's long haul interstate and intercity bus terminal), which is 11 km (7 mi) from Copacabana Beach. Travelling on such buses is one of the cheapest ways to get around in and out of Rio de Janeiro.
Navigating the subway system of Rio
What line to take from Copacabana/Ipanema to Corcovado Train Station? Is the metro easy and useful for travelers visiting the city? Is there a one-day subway pass?
Get an updated map of the Rio de Janeiro subway featuring interchanges, lines, stations' locations, and operating hours (weekdays as well as Saturdays, Sundays, and holidays).
The chapter 2 of this travel guide also covers car rental (lists agencies and companies in Copacabana and at the international airport) as well as lists group tour package operators, and reputable and trustworthy professional private tour guides.
Important Rio airport tourist information
Transportation and transfer from Rio de Janeiro international airport Galeao/Antonio Carlos Jobim (GIG) and Santos Dumont domestic airport (SDU) to hotel
What is the cheapest way to get to your hotel?
Distance, travel time and cost to/from Copacabana
Shuttle transfer service: real premium 2018 (frescão)
Practical advice for groups of 5 (or more passengers)
Recommendations for travelers with lots of luggage
Airport pickup and drop off service with designated driver
Traffic to/from GIG airport and SDU airport
Airport check in, customs clearance and baggage claim duration times; luggage storage
Currency exchange counters and ATM's at terminal 1 and 2
Layover tip: a stopover of a few hours (1 or 2 hours) leaves hardly any time to see Rio. A layover of 3, 4 or 5 hours on a weekend or bank holiday gives you more time to have a quick overview tour. A connection of 6, 7 or 8 hours gives you quite a lot of time on a weekend or public holiday, but only a few hours on a weekday due to traffic. A stopover of 9, 10, 11 or 12 hours gives you plenty of time to visit the top 3 attractions (Christ the Redeemer, SugarLoaf Mountain, Copacabana and Ipanema Beaches), depending on the time you start and assuming you beat the crowds and the long lines by following the practical advice covered in this Rio travel guide.

Chapter 3 – Self-Guided Taxi Tours
How can you safely, easily, and efficiently visit on your own (without a tour guide) the main sites and landmarks as well as the off the beaten path ones in Rio de Janeiro? What touring itinerary to follow? How to skip the crowds and hit the sites? What is the best time to get there?
Warning: there is no hop-on hop-off open-top double-decker tourist bus in Rio de Janeiro that you can book ahead online your sightseeing tours!
The 30 pages of Chapter 3 of this Rio de Janeiro travel guide presents step-by-step instructions on how to rather inexpensively visit all the major tourist destinations and top picks in Rio, the lesser-known as well as the famous – at your own pace and with your own driver. Also includes budget versions of many of these trips, done without a taxi.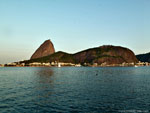 Customization – All of the city sightseeing tours allow you to delete a couple of the suggested sites without damaging the basic itinerary, enabling you to tailor your self-guided tour to your own interests. You decide if it will be a short or long tour, a full-day or half-day tour, after all it's your self-guided, do-it-yourself tailor-made Rio tour.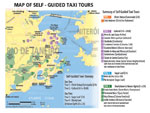 Your Communication with the Taxi Driver – Brazilian Portuguese-and-English bilingual instructions are included, to be read by your taxi driver. A detailed map is included at the end of this chapter, to clarify each tour's itinerary, where is Corcovado Mountain in relation to Sugar Loaf, and locations of the different points of interest (historic, unusual and important monuments, free nature spots, architecture and cultural sights, and the not to be missed viewing points).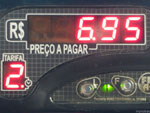 Taxi Fares – To avoid you being ripped off, all taxi fares have been carefully calculated to provide an accurate estimate of your transportation expenses of travelling by taxi from site to site in Rio de Janeiro. Cost is presented in US dollars, in euros, and in Brazilian real (local money used in Brazil) in the current exchange rate.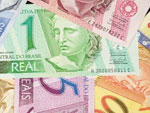 Prices – Besides taxi fares, admission and entrance fees, round-trip tickets, and other charges are clearly identified to help you determine the tour's total cost (and have sufficient reais available to cover all charges). Discount tickets for seniors and kids as well how to get tickets in advance online (when necessary) are indicated when applicable.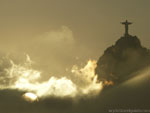 Best Time to Visit – It features best times of the day (morning, afternoon, and evening), best days of the week, and best time of year. In addition, sites' opening hours and how long does it take to visit the most popular attractions in Rio de Janeiro.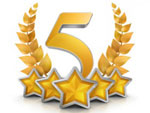 Safety – The lowest crime areas have been taken into account. Every visit suggested has a safety rating, which varies from 0 to 5. A 5-star rate, for example, means that going to that site the way described in the book is quite safe. This is a good safety indication for families with toddlers and small children, professional or amateur photographers with expensive equipment such as a large SLR or DSLR camera, and for those travelers afraid or scared to death of exploring Rio de Janeiro. By the way, most places to avoid in Rio de Janeiro have been left out of this travel guide book so that you feel safe to travel.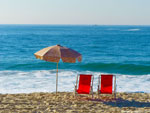 Tourist Season – This chapter also details when are the busiest and quietest days to visit Rio de Janeiro in the low, mid and high seasons. It features when it will be the peak days and the extreme peak days (the worst ones) in 2014 and 2015.
After reading this chapter you'll discover that there are many reasons to travel to Brazil as well as many interesting, exciting and fun highlights and places to visit in Rio de Janeiro. Immerse yourself in the culture with this awesome Rio de Janeiro travel guide!

Chapter 4 – Neighborhood Maps with Self-Guided Walking Tours
Where is the ATM or a reliable currency exchange bureau near your hotel? What are the walkable restaurants or where is the restaurant row? Where is the souvenir shop or Havaianas flip-flop store near your hotel? Where is the nearest yellow taxi stand or a legitimate cab service?
The Chapter 4 of My Rio Travel Guide is a neighborhood guide, which offers 8 cool street maps that include locations of each neighborhood's recommended hotels, currency exchanges, supermarkets, bars, restaurants, souvenir shops, and other practical sites important to tourists.
The maps also features detailed and illustrated walking itineraries that allow you to walk for kilometers (or miles) through all forms of Rio's urban environment – commercial and residential areas, entertainment districts, parks, gardens.
Here are all the services you can locate on the neighborhood colored maps presented in this travel guide:
Transportation, shopping and services: Internet cafés, local travel agencies, post offices, foreign currency exchange bureaus, cash dispenser machines (ATM map), music/CD shops, official as well as non-official Havainas flip-flop shops, souvenirs and gifts' shops, laundromats, taxi stands, bike rental shops.
Food and drink: where to eat, nice places for dinner or supper, beach cafés, budget lunch and good cheap eats (some locally ranked "best budget restaurant"), weekday lunch specials menu with traditional food found in Rio, healthy fruit juice and acai berry bars, brunch and breakfast places, 24-hour restaurants, places to have a beer. Besides, it features supermarkets/grocery stores where you can buy food and beverages such as local beer, bottled water, cachaca, refreshments, snacks, local food, and wine. Vegan and vegetarian restaurants have not been listed, but the 'kilo' restaurants have, which are popular places that offer great food for vegetarians with typical foods eaten in Rio as well as healthy food.
Accommodation and nightlife: locate on the maps the best value hotels in Rio de Janeiro as well as funky and cool bars to meet local people.
The suggested self-guided walking tours cover the following neighborhoods: Copacabana, Ipanema, Leblon, Leme, Urca, Centro, and Santa Teresa.

Here are some of the sites you can discover, visit and experience by taking the self-guided walking tours: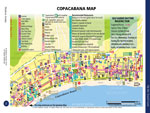 The most popular beach bars and beachfront places to eat, the colorful tiled steps of Jorge Selaron in Lapa, popular swimming area in summer nights, views to Christ the Redeemer and Corcovado Mountain, Copacabana Beach, Ipanema Hippie Market, and more…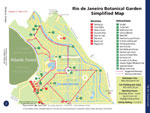 …trendy beach spot, Jardim Botanico (the Rio de Janeiro Botanical Garden), tourist information center, Copacabana Fort, Sugar Loaf Mountain cable car station, Pedra do Arpoador (sunset overlook), surf and volleyball lessons, gay beach (and Rua Farme de Amoedo: the street for gay scene, gay-friendly bars and gay entertainment in Rio), and more…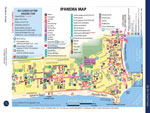 …Ipanema Beach, Posto 9, Fogo de Chao, Porcao, and Marius (the three best steakhouses in Rio; red meat lover's heaven), Rio Sul Mall, Plataforma dinner and samba show, Parque Dois Irmãos (Two Brothers Park), Leblon Beach, Bar Urca, Arpoador Beach (beach good for surfing), Biblioteca Nacional (National Library), Urca Beach, Guanabara Bay, the well-known Bar do Mineiro, Rio de Janeiro Yacht Club, Fine Art Museum, and more…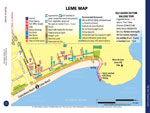 …Carmen Miranda former residence, Leme Beach, Teatro Municipal (Municipal Theatre), city center, Carioca Tram Terminal, Igreja da Candelaria (Candelaria Chruch), Botafogo Beach, fishing area (not deep-sea fishing), fish market (near Posto 6), Praia Vermelha (Red Beach; a family beach with water safe to swim), Rio Duck Tour (amphibian bus), and more with this Rio de Janeiro travel guide!

Chapter 5 – Self-Guided Rio Bike Tours
Where to hire a bicycle in Rio de Janeiro? What cycle circuit and lanes to bike on? How good is the overall cycling infrastructure in Rio de Janeiro? Are biking lanes build in flat and nice areas?
Many locals in Rio commute by bike every day to work and to study. Others bike to the trendiest party hot spots, coolest lounges and festivals, especially on Thursday, Friday, and Saturday nights when going to a lively and fun local night hangout is a must. And wearing the appropriate night out clothing and footwear!
Cycling in Rio at night is getting more and more popular among locals for several reasons:
1 – Ever-increasing heavy traffic
2 – Zero-tolerance drunk driving law
3 – Popularisation of the city bikes
4 – Ban on the transit vans in the Zona Sul (South Zone)
5 – Waiting time, and lack of information at bus stops on buses travel frequency at night
6 – Cost of living in the Rio de Janeiro (taxis are moderately priced, but not budget-friendly).
Because these and other reasons, going out by bike at night in Rio is the quickest way to get to the destination for many Cariocas (the Portuguese word for natives of Rio de Janeiro).
You, a foreign visitor, can also do what locals do and like to do: cycling in Rio, day or night. That's why Chapter 5 of My Rio Travel Guide provides a detailed and mapped description of the routes and paths to cycle on as well as the addresses and directions, hours, rates, and rental terms of recommended bike-rental shops located only a couple of blocks from the beaches.
Along the fairly safe suggested bicycling paths you can make stops at the best places to take holiday pictures (and selfies!), to rent a paddle boat, to take a helicopter sightseeing tour, see local kids at a children's playground, to have a Brazilian craft beer, see the sunset, and to explore the least touristy places.
Besides, the bike tour map features best time to travel by bicycle, length of the suggested routes (in mi and km), and the required travel time to cover the circuit. Get now your copy of My Rio Travel Guide e-book and starting planning your cycling experience in Rio de Janeiro!
Note about other activities in Rio: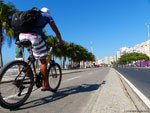 Rio is good not only for cycling, but also for adventure sports and outdoors activities in general all year around. Rio de Janeiro in the summer (from late December through late March) is often hot, humid and muggy. Despite of the humidity and heat, you see locals doing sports even in the middle of the day.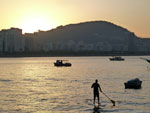 The summer is a great time for water activities such swimming in a waterfall, snorkeling, scuba diving (in Arraial do Cabo), white-water rafting (2 hours away from Rio), day time boat party, canoeing and paddle boarding. By the way, renting a sup for 30 minutes is reasonably cheap. Alternatively, you can do high-end activities such as renting a boat, a yacht, or taking a speedboat or sailing trip.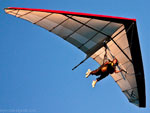 In the autumn (late March, April, May, and until late June) the climate is more mild. As Rio de Janeiro City has less tourists it's a good time to book a tandem hang gliding or para gliding flight (either one is a bit pricey, but is well worth the cost). Or, take a free stroll on the famous Copacabana promenade (designed by the landscape designer Roberto Burle Marx). Alternatively, just sit back, chill out and soak in the scenery.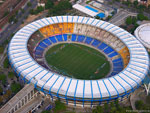 What is the weather like in the winter? Too cold? The winter (late June, July, August, and until late September) is not cold; actually many days are rather warm, or warm enough. Good time for taking affordable beginner capoeira classes, workout at a local gymnasium, watch a Fla-Flu soccer match at Maracana Stadium, play golf, basketball, or book a massage at a spa. Or, go jogging or even run a marathon (6k family run, 21k, or 42k). It's not the rainy season, so it doesn't rain much.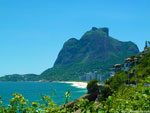 In the Spring (late September, October, November, and until December) the temperature is similar to the climate in the autumn, so a lot of stuff to do too. Good time for rappelling, rock-climbing, hiking up (with or without a guide) one of the many hikes in Rio de Janeiro such as Morro da Urca, Sugarloaf, and Pedra da Gavea trails (levels of difficulty varies in Rio: class 1,2,3,4 and 5).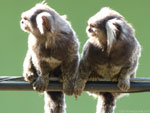 Alternatively go sky diving, take a day cruise from Rio, watch a live horse racing, or go to Mirante Dona Marta (an observation platform). Adventurous traveler? Rent a moped, scooter, or motorbike to explore on your own the best neighborhoods and main attractions such as the tropical rainforest (Tijuca Forest), and perhaps even see some wildlife (monkeys and other animals).
What a to-do list! By the way, what to pack to travel to Rio de Janeiro? Not much! The weather is good all year and the city is pretty casual!

Chapter 6 – Recommended Restaurants in Rio
What are the best mid-range restaurants near your hotel? What type of cuisines can you find, besides the Brazilian ones? What are the traditional dishes and beverages that you should try in Rio?
You may also have other questions: Do you need reservation? What time is lunch and dinner time in Rio de Janeiro? Do restaurants take debit or credit cards?
If you are a foodie, interested in gourmet food, regional cuisine, good restaurant recommendations, and planning a trip to Rio de Janeiro, Brazil, then Chapter 6 is for you. It features a finely selected list of must-try foods, drinks, and value restaurants.
This list of local restaurants includes:
Budget – Inexpensive or reasonably cheap places that serve common, popular and good food. A must for eating in Rio on the cheap. Some of the cheap places listed also serve street food.
Mid-range – Places to eat well, native food; most of them are a great deal for a weekday lunch. Good option to lower the average cost of meals per day in the expensive Rio de Janeiro.
Upscale – Three-course menu gourmet dinner, high-end restaurants with table service, international cuisine, best steakhouse in Rio de Janeiro (for an excellent picanha).
Each recommended food place has a designated number so that you can locate it on one of the neighborhood maps featured in the Chapter 4. This is a handy tool for the independent traveler visiting Rio de Janeiro.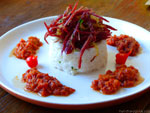 Besides, many recommended restaurants are located at walking distance from you hotel, or a short ride away (assuming you are in or near Copacabana, Ipanema, Leblon, Arpoador, Leme, Urca, Santa Teresa, or Downtown). Most cafés, restaurants, bars and pubs listed are near other food or drinking places, so that you have more options nearby.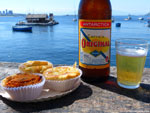 By reading the list you will be able to have romantic dinner ideas, set up your own self-guided food tour and food tasting experience, to splurge on an all-you-can-eat seafood, eat the best beef in Rio de Janeiro, have your favourite drink or best Caipirinha (Brazilian cocktail), and more. Internationally known food outlets are not listed in this travel guide (although you can find Starbucks, Subway, etc in Rio and in major metropolitan areas in Brazil).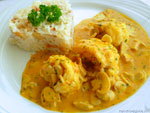 My Rio Travel Guide also presents a visual guide to beef cuts and a Brazilian food guide, which is a checklist of local dishes, desserts and traditional beverages — moqueca, feijoada, etc. Bottom line, this travel guide features the popular places, famous food, and the alcoholic and non-alcoholic drinks that locals prefer.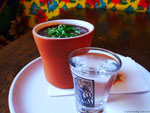 Food to avoid in Rio? Instead, focus on food to try by just following the recommendations in this Rio de Janeiro restaurants and dining guide and you will soon see on your plate the must eat best local specialty food — national, regional, local. Have a nice meal!

Chapter 7 – Rio's Music Scene
What are the safe nightlife places to go in Rio de Janeiro? What places are good on the weekend? or on a Monday, Tuesday, Wednesday, or Thursday? What clothes to wear? What to expect?
You can't miss Rio's nightlife, but you will certainly need practical advice on where and when to go, and tips for travelling by night.
Where to go to have a memorable night out? How much money does it cost? Where is a good place for a samba show, samba dinner show or samba school rehearsal? How to get there safely? Is filming/photographing permitted? Where can you go bar hoping? How to avoid lines?
Chapter 7 of My Rio Travel Guide covers the nightlife and music scene of Rio de Janeiro. You will find a night-by-night schedule of concerts and shows for a full week's entertainment, with something different every night.
Instead of listing dozens of nightlife options, My Rio Travel Guide features a selection of clubs and bars where the young cool Brazilian locals hang out. The nightlife places listed have most of the following features in common (unless otherwise stated):
Cover charge, admission fee range, and payment options
Safe to reach by taxi (it details travel time as well as the cab fare)
Taxis at the door (so you can safely get back to your hotel)
Live music venues are part bar and part restaurant with menu for small bites, tapas or dinner
Nightclub's dress code, age range and age restrictions (includes some children-friendly places)
The practical, informative, and useful nightlife guide features: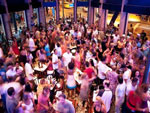 Diversity
Rio de Janeiro's nightlife offers nightspots featuring salsa, Brazilian country music, blues, bossa nova, jazz, forro, rock, pop, folk show, electronic music and hip-hop clubs, AND samba concerts with top-rated Brazilian musicians, bands and DJs. Clubgoers can join the locals (and watch them dancing and singing) in the hottest clubs, lively and fun bars, and favela funk party venues with VIP table and bottle service.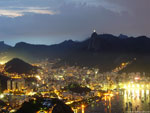 Safety
My Rio Travel Guide book prioritizes safety. As a result, late night spots in dodgy, high-crime areas in the outskirts, bad neighborhoods, deserted areas and far out in the suburbs of Rio (North-Zone) have been deliberately left out due to safety concerns. However, admittedly, some areas to avoid in Rio de Janeiro do have vibrant street parties, balls, party venues and dancing clubs open until the wee hours.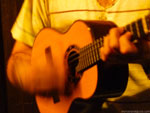 Practicalities
When is the best time to get there? What dance clubs do you need to present an ID with photo (passport, driver's license)? When and where do you need to book a table? E-mail address and telephone number for reservation is listed (where applicable).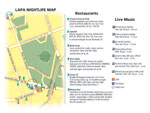 Map
The party scene and hottest spots can be located on the Lapa map or on the maps found in Chapter 4. In the essential Lapa nightlife map, for instance, you can locate the safest area to hang out, the recommended locales, and an ATM (as in some places the cover charge has to be paid in cash).
Bottom line, with this night guide you can plan a self-guided night tour (or foodie tour), locate a trendy area for partying, to bar hop, and above all, go to an authentic samba club and neighborhood bar in Rio de Janeiro. Partying in Rio is easy and quite safe at night even for the solo female traveler with My Rio Travel Guide.

Chapter 8 – Shopping in Rio de Janeiro
What to buy and where to buy? That's the question! What souvenirs best represent Brazilian culture? Where to find bargains in Rio de Janeiro? What unique gift can you purchase for yourself or someone else?
The Chapter 8 of My Rio Travel Guide e-book describes the 24 most popular, interesting and relevant souvenirs you can find in Rio de Janeiro, and the 30 stores/markets where you can purchase them. There is something for every budget, taste and purpose.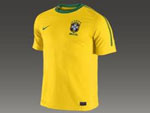 This shopping guide will give you an overview of the local bargains, discount stores, flea markets, street shops, and souvenir shops – including such sought-after items as Havaianas (flip-flops), cachaça (sugarcane Brazilian liquor), capoeira pants, soccer jerseys, paintings, Brazilian cut bikini, swimwear, and other cool souvenirs gifts.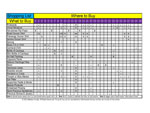 Basically, this chapter has two sections: 1) a selection of all 24 things to buy, including a short description of each and price range, and 2) a shopping list grid that indicates where you can buy them, including the address, the opening hours, and the name of each shop, flea market, Saturday and Sunday markets, etc.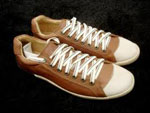 This Rio de Janeiro shopping guide also features the top fashion stores for men and women (where Brazilians buy clothing). In addition, it lists the current shopping streets and malls (mid-range mall where the middle-class shops, and the high-end ones for luxury shopping).
Note: the main mobile phone companies can be found in the recommended mid-range mall, where you can compare prices, terms and conditions before buying a prepaid mobile phone sim card (regrettably, foreigners may face a challenge to get simcards in the bureaucratic Brazil).

Chapter 9 – Must-Knows for Visiting the City
The Chapter 9 of My Rio Travel Guide features the helpful information you need to know when arriving in Rio de Janeiro from outside of the country.
Tipping, money, socially accepted behavior, traditions, and other aspects of Brazilian life that will make your stay a safe and more pleasant experience.
Besides, it includes introductory information on the two greatest events in Rio de Janeiro: Carnaval and New Year's Eve.
Carnival – How much does the ticket to the Carnival parade cost per person? Where to purchase it? Where to stay in Rio de Janeiro during Carnival? Pro's and con's of being in Rio during the largest party in Brazil.
Besides, how many days does the Carnival last and what are the Carnival dates in 2015 and 2016? How safe are the street parties and the Sambadrome? Safety tips to avoid pickpocketing.
New Year's Eve – Where is the best area to book a hotel for New Year's Eve in Rio de Janeiro? How long does the party lasts? How many people attend the event to see the fireworks?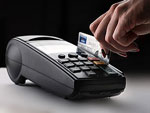 Money – Are credit cards (Visa, MasterCard) widely accepted in Rio de Janeiro? Where can you change American Express traveler's cheques or foreign currencies? What time do the ATM's operate and how much cash do they dispense? What's the daily ATM withdrawal limit in Brazil?
Besides, what ATM's are good for your international card? What currencies can you get out of a bank ATM in Brazil? Where are located the safest ATMs? Beware that ATM scams have happened.
Last but not least, are there ATM's in the hotel lobbies? Where can you get the best exchange rate when changing your US, Canadian or Australian dollars? How about the British pound sterling and euros?
Drinking – This section covers the legal drinking age in Brazil, tap water, ice cubes.
Eating – Tips for eating at a local Brazilian steakhouse (churrascaria), advice on not ordering a more-than-you-can-eat dish at a local restaurant (it happens daily with uninformed tourists), and other helpful information.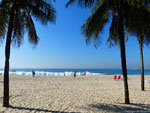 Beach – Sun-tan warning for light skin visitors, do's and don'ts, local custom and rules, beach season, popular beach snack. In addition, info and important tips on not being overcharged on umbrellas and lounge deck chairs' rental on the Rio de Janeiro non-polluted beaches.
Besides, answers to questions like: Are there sharks on Rio de Janeiro beaches? Is topless sunbathing OK? Are the beaches in Rio free? Can you bring your towel and lie down? Where are lockers for rent on Copacabana Beach? Where to take a shower to freshen up?
General Tipping – How much to tip airport porter and hotel staff? How much tipping is customary for a tour guide, a taxi driver, or a bartender?
Traffic – Bad traffic is not the only concern a visitor should take into account when getting around in Rio de Janeiro. Read the life-saving suggestions for pedestrians and bicyclists.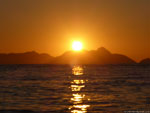 Climate – When is the best time weather-wise to go to Rio de Janeiro? When is the rainy season? What is the temperature throughout the year? What is the ocean temperature on the beaches of Rio? Is it warm enough to swim in this part of the Atlantic Ocean?
There are no tornadoes, tsunamis, hurricanes, severe tropical storms, cyclones, or earthquakes in Rio de Janeiro. "Bad weather" are cloudy days (clouds may affect visibility at Christ the Redeemer), short-duration heavy rain, and hazy mornings (flights may even be canceled).
Natural disasters such as floods occasionally happen in Rio de Janeiro, São Paulo, and in other cities in the South Region of Brazil.
National Holidays – Visiting the main sites in Rio de Janeiro on a national or city holiday can be a hassle due to the excess of visitors from Rio de Janeiro State and Brazil. This section lists all the public holidays in Rio and in Brazil so that you can plan ahead to visit the landmarks on a less busy day. It also lists what is closed and what is opened on public holidays.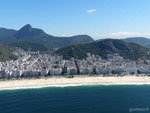 Miscellaneous – How long to stay in Rio de Janeiro? What are the business hours? Are recreational drugs legal?
In addition to answering this questions, this section covers voltage (electrical plugs and adapters) as well as address and 24-hour telephone number of private English-speaking doctors in Rio de Janeiro (in case of sickness or emergency, a private doctor or a private hospital should be your first choice).
Brazil Facts – The bare minimum you should know about Brazil: population, capital, official language, political system, religion, economy, land area, pressing problems to resolve, etc.
Essential words and phases in Brazilian Portuguese language – The bare minimum to get by in Brazil (keep in mind that English is not widely spoken).

Chapter 10 – Best-Located Places to Stay
Instead of an endless list of every accommodation in town, you will find here a carefully selected list of the best hotels, hostels, B&B's and guest houses with the most advantageous locations combined with amenities, quality of room and service.
The Chapter 10 of My Rio Travel Guide covers two major points: 1) what to expect and 2) best-value accommodations in Rio de Janeiro (including tips on short-term/long-term self-contained accommodation).
What to expect from the overpriced hotels in Rio de Janeiro? This part of the book covers:
– Room size and quality
– Air-conditioning
– Staff helpfulness
– Check-in, check out, late check-out
– Infrastructure (elevator, hot-water, swimming pool area, etc)
– Safety, location, breakfast, wi-fi, and more
The second part of this book features a list of central accommodations worth-staying, pro's and con's of each one, and advantages and disadvantages of staying in Copacabana, Ipanema, Leblon and Santa Teresa. Some of the safest places to stay have been listed; all of them convenient for the first-time visitor, and good for an overnight, a short or a long stay. Choose the best neighborhood to stay.
To finalize, the Chapter 10 of this book gives a brief glance and tips on self-catering vacation apartment rental, contact information of a local fully-furnished apartment rental agency and of a local bed and breakfast network (similar to Airbnb). As hotels in Rio are too expensive, a decent, safe and clean vacation flat may be a good place to stay, and a good way to lower the cost per day in Rio de Janeiro.
---
Appendix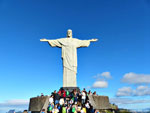 Rio de Janeiro 8-day Visiting Plan – In the appendix of this travel guide e-book will you find a suggested itinerary for an 8-day stay in Rio de Janeiro, which includes doing the usual tourist stuff, visiting the unusual sites, exploring outdoor attractions, relaxing on the beach and taking no-fly side trips to towns near Rio such as Petropolis (away from beaches) and Buzios (the latter is one of local's favorite getaways).
If you have more than 8 days (plan not covered in this book) you can visit the laid back little town Paraty, Trindade, and Ilha Grande (one of the islands near Rio), all within the Rio de Janeiro state by travelling overland and/or ferry boat / catamara service.
Where to go after Rio de Janeiro state? The top destinations in Brazil (outside of Rio de Janeiro) are Iguazu Falls, Pantanal, the Amazon rain forest, Ouro Preto, Salvador, Morro de São Paulo (island near Salvador), Florianopolis, Porto de Galinhas, Pipa, Arraial d'Ajuda, and many others. As the country is huge, a Brazil air pass is ideal. Internal flights are operated by Azul, Gol, Tam, Avianca Airlines, and others.
These are really great destinations, but are outside of the scope of this Rio de Janeiro travel guide book. However, you may include them before or after the 8-day visiting plan featured in this appendix.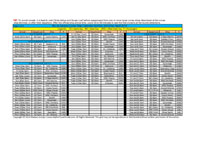 Rio de Janeiro Cruise Ship Calendar – This calendar is an essential tool to verify which dates and times will have the largest number of cruisers disembarking in Rio de Janeiro. With this information in your hand, you can plan ahead and avoid those days, and visit the sites in a quiet moment on a good day of the week.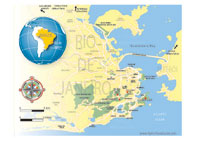 Rio de Janeiro Map – The tourist map of My Rio Travel Guide will give you an overview of Rio de Janeiro. You will locate sites, neighborhoods, airports, Corcovado Mountain, Sugarloaf, Copacabana, Ipanema, passenger cruise ship port, intercity bus terminal, and more.